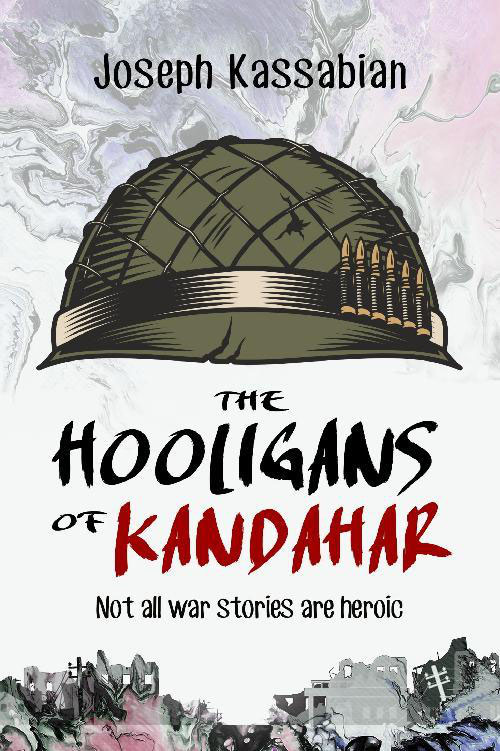 THE HOOLIGANS OF KANDAHAR
JOSEPH KASSABIAN
Copyright © 2017 by Joseph Kassabian
This book, or parts thereof, may not be reproduced in any form without the express written permission of the author. The scanning, uploading, copying, reproduction and distribution of this book via the internet or by any other means without the permission of the author is illegal and punishable by law.
The Hooligans of Kandahar is a memoir based on true events. Names, and some events have been changed or altered to preserve individuals' anonymity.
Sale of this book without a front cover is unauthorized.
Published by TCK Publishing
Get discounts and special deals on books at
www.TCKpublishing.com/bookdeals
Sign up for Joseph's newsletter at
To find out more information visit his website:
TABLE OF CONTENTS
CORN FIELDS, BOMBS, AND ROBBING THE ICE CREAM GUY
THE WORST SOLDIER IN THE UNITED STATES ARMY
GRIZZLY BASE AND HOW I GOT DEMOTED
CHAPSTICK 25 AND THE GREAT GOAT-NAPPING
THE NIGHT THE AFGHAN ARMY ALMOST KILLED US
GUNNY AND THE GREAT AIR CONDITIONER HEIST
SPARTAN BASE AND THE DESCENT INTO MADNESS
KANDAHAR AIRFIELD, KUWAIT, AND FLORIDA
THE SUICIDAL PERSON'S GUIDE TO BOMB DISPOSAL
FUEL BOMBS AND THE MYSTERY GRENADE
THE HOOLIGANS NEARLY GET KICKED OUT OF A HOSPITAL
SAYING GOODBYE TO CAMP SPARTAN
OPERATION GRIZZLY GANG BANG 2: ELECTRIC BOOGALOO
BOOK DISCOUNTS AND SPECIAL DEALS
ONE LAST THING…
This book is dedicated to the 2,326 US Military men and women who have been killed fighting for some long-lost ideal in the mountains of Afghanistan. It is dedicated to the 20,083 service members who have been wounded in action. It's also dedicated to the untold thousands of veterans who have taken their own lives since the beginning of Operation Enduring Freedom.
Sometimes the only enemy we cannot overcome is within ourselves.