AI-generated images
Generated with DALL·E mini. Probing how far it can go: is it truly creative, or "merely" mixing up its source material to match the prompt. (I believe the latter.) I'm also interested in what it "thinks" short prompts look like, like the "minecraft", "beauty" and "code" prompts below. Last update: 2022-07-04.
Contents:
---
Videogames
Minecraft
Prompt: minecraft.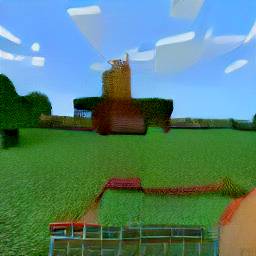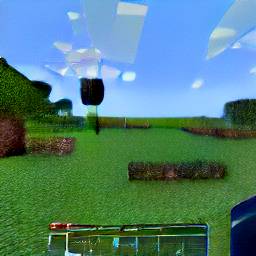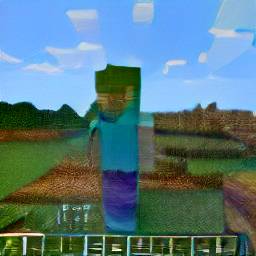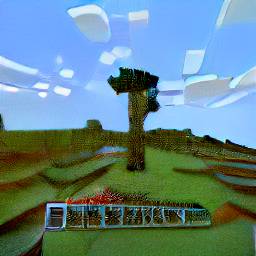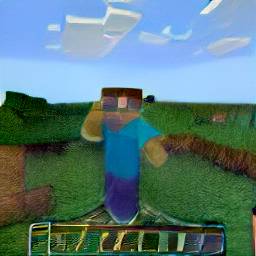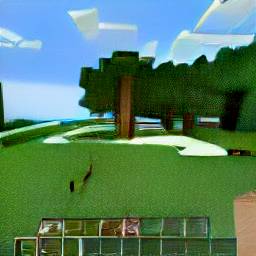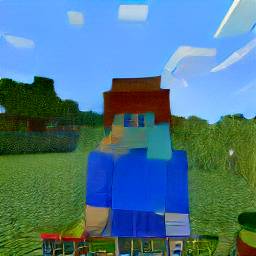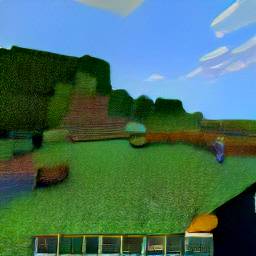 The output does, undeniably, look like Minecraft, but with the smears and imprecision of all the images it generates. Clearly a lot of its input material on Minecraft was from multiplayer games: four of the nine images I got show other players, or perhaps hybrids between players and zombies. (I wonder if the player skins in the seventh and ninth images could be identified and traced back to specific players.) They're also all clearly screenshots (or frames of let's-play videos), since they all contain the toolbar and most attempt to show the health bar. (The fourth image is perhaps based on a console version screenshot, since its toolbar is floating.)
What I also find interesting is how all of the screenshots are of the green plains biome, with a few trees. (The ninth image looks like a superflat world, though.) Are plains biomes overwhelmingly popular among those whose images ended up in the dataset? Do people not like playing in deserts, savannahs, or mountains?
Minecraft cave
Prompt: minecraft cave.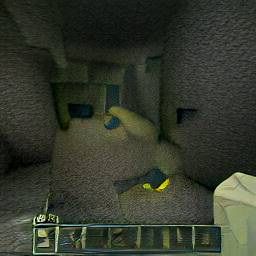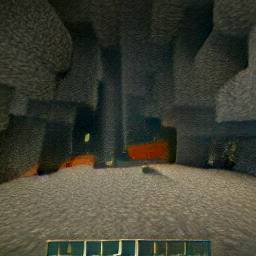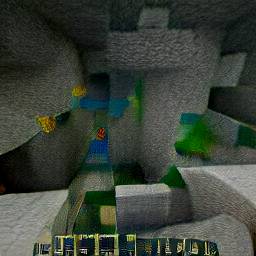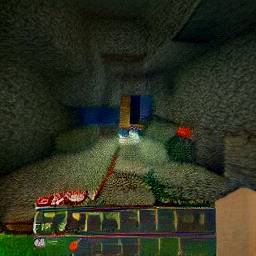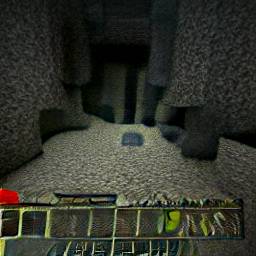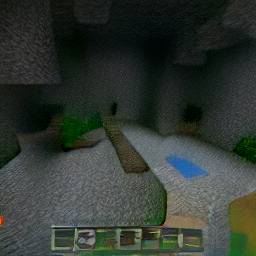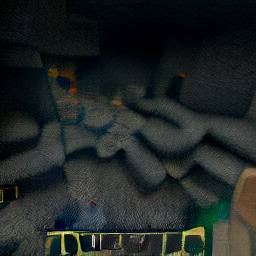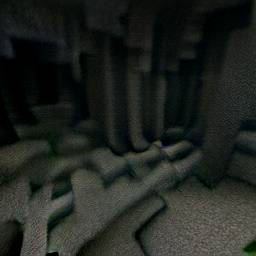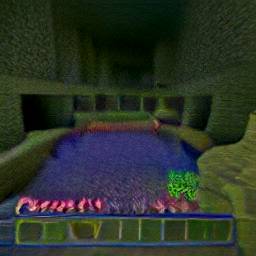 I had to specifically request caves to get images of Minecraft not on the surface of the world. It's interesting how all the toolbars have a greenish tinge on them now. A few of the pictures (the sixth, the ninth) mgiht show attempts at building an underground farm. Also interesting is that there are no clear occurrences of torches.
Combining Minecraft and World of Warcraft
Prompt: minecraft character in orgrimmar.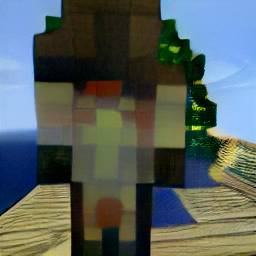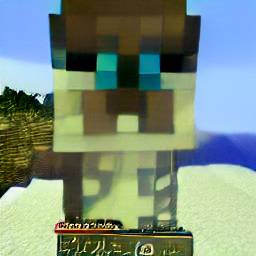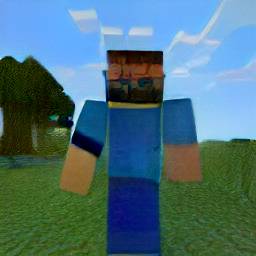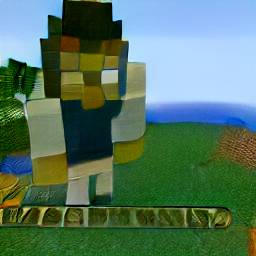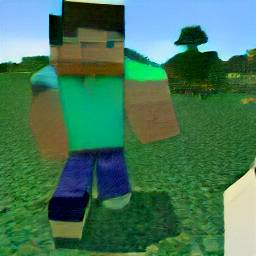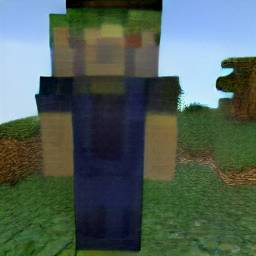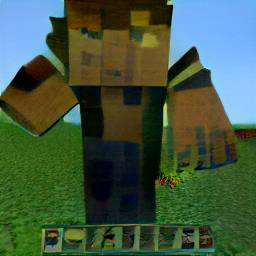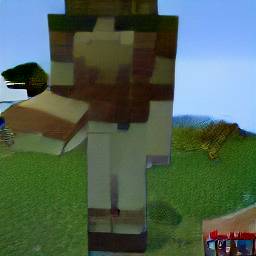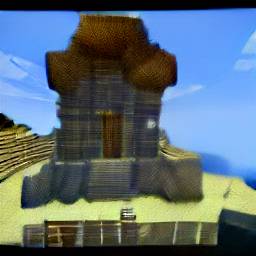 I wanted a view of the World of Warcraft city of Orgrimmar (which is mostly stone buildings in a reddish-brown valley) with Minecraft-style humanoids in it instead of, or in addition to, orcs and undead and tauren. Instead I just got closeups of Minecraft players, with the interesting exception of the ninth image, which is somebody's house.
Tetris
Prompt: tetris.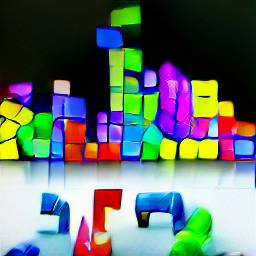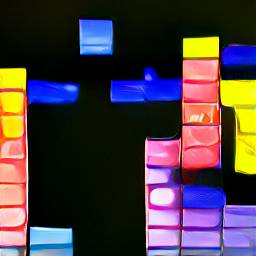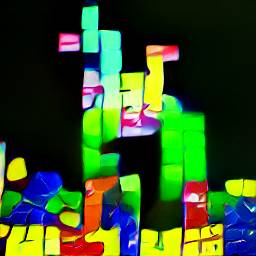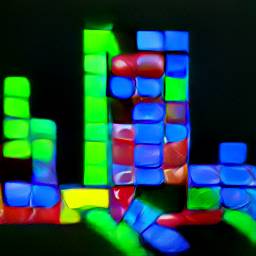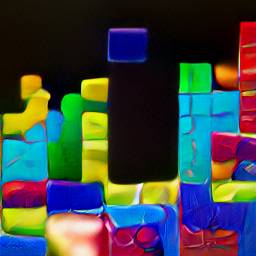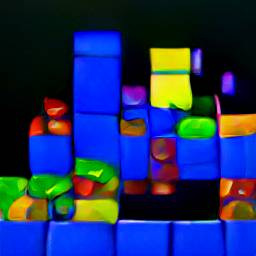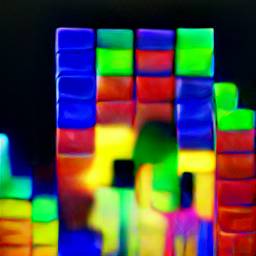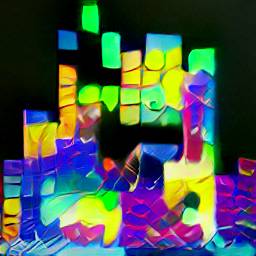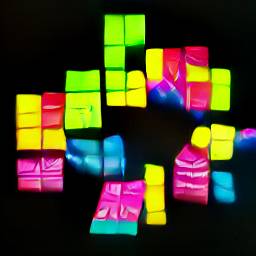 It generates Tetris blocks, but they are less regular than I would've guessed.
Dwarf Fortress
Prompt: dwarf fortress.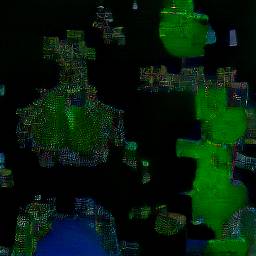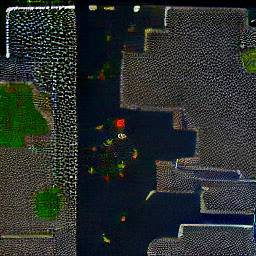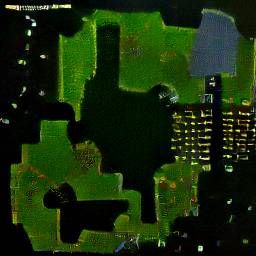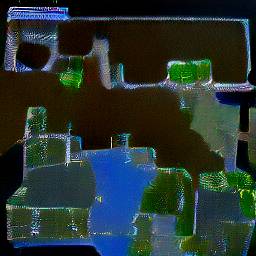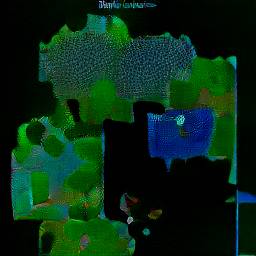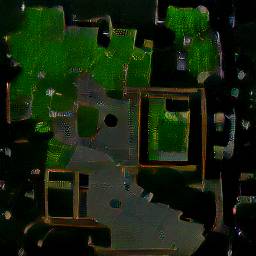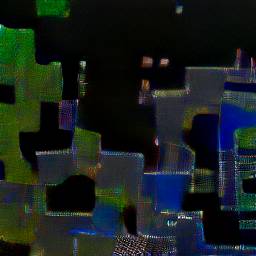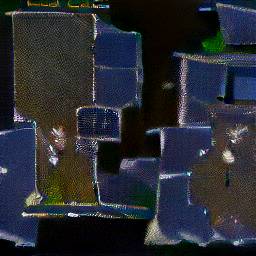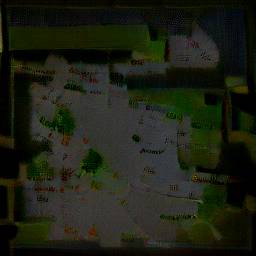 What does the incredibly complex fantasy world generator Dwarf Fortress, with its (descriptions of) elaborate carved artwork, (descriptions of) fine literature, (descriptions of) legendary artifacts adorned with hanging rings of precious metals and menacing spikes of gemstones, and its generated forgotten beats of gigantic hairy winged snails spewing poisonous dust, enormous undulating eyeless lobsters, skinless antenna-having dimetrodons, eight-legged crocodiles with amethyst hair, and so on, look like? It looks like its screenshots, not its fan art. What do its screenshots look like? They look like a black background, filled with axis-aligned rectangles and polygons of primary colors, mostly green (for above-ground ground), grey (for rock and the dug-out fortresses), and blue (for the copious amounts of water both found underground, and channeled into often-fatal mechanisms by the dwarves, who end up flooding their homes).
Forgotten beasts of Dwarf Fortress
Prompt: dwarf fortress forgotten beast.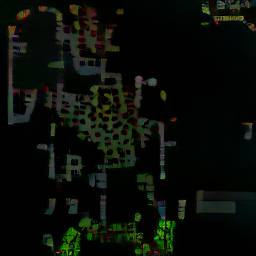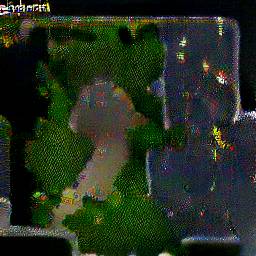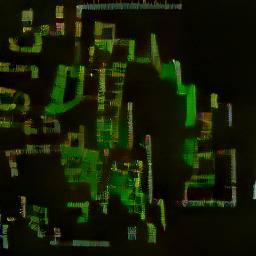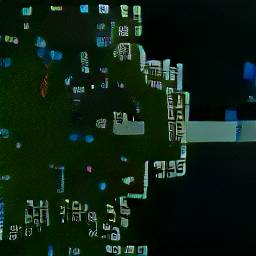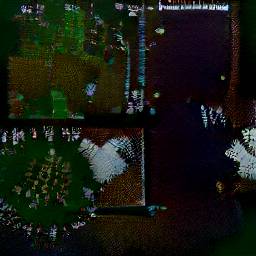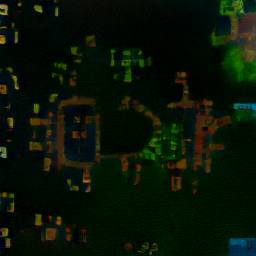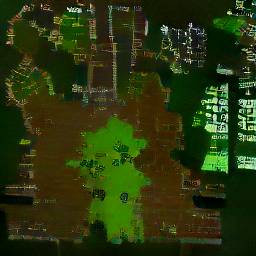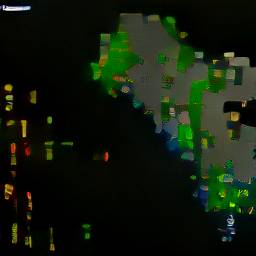 The model doesn't know the descriptions of DF's forgotten beasts, so it just gave me more screenshots. Oddly, these have more detail in them, much smaller rectangles. The second picture might even show a bit of the interface, at the top.
I grabbed some descriptions from the DF wiki page on forgotten beasts and pasted them in.
Ica Oilypride the Assault of Onslaught
Prompt: Ica Oilypride the Assault of Onslaught was a forgotten beast. A huge hairy slug. It has thin wings of stretched skin and it undulates rhythmically. Its pine green hair is unkempt. Beware its webs!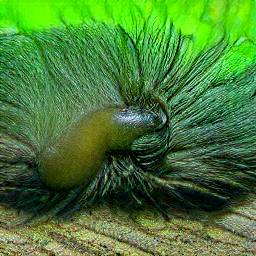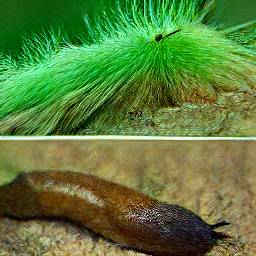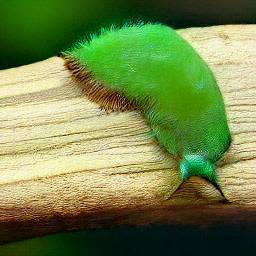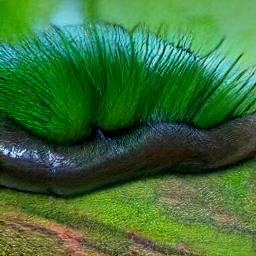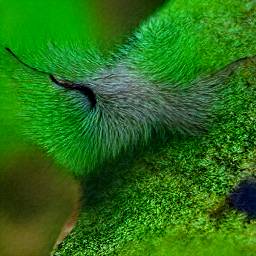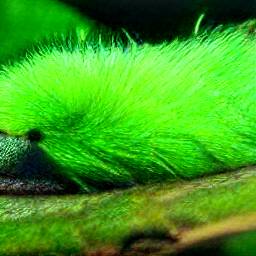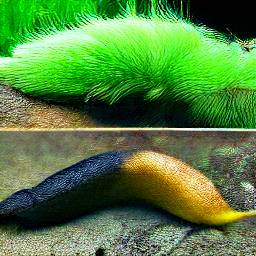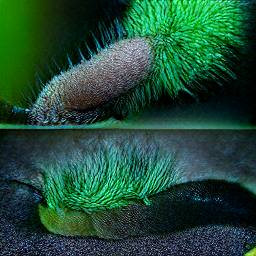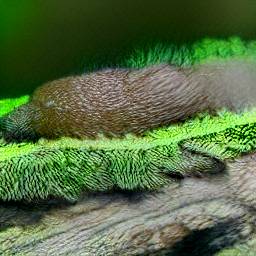 Quite gross. It didn't really get the wings, webs or size, but did get the pine-green hair.
Sedme
Prompt: Sedme was a forgotten beast. An enormous porcupine with external ribs. It has a fat, bulging trunk and it is ravening. Its brown hair is long and straight. Beware its hunger for warm blood!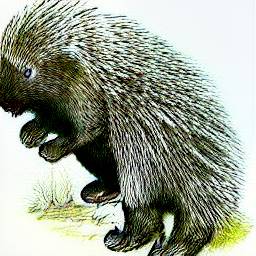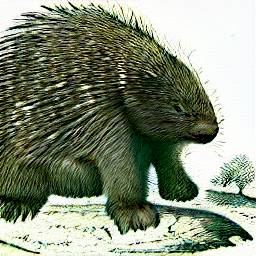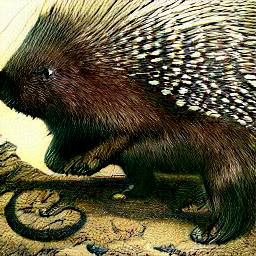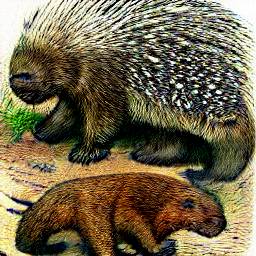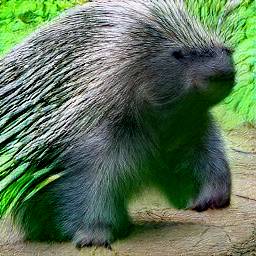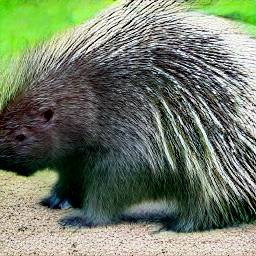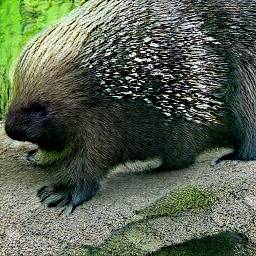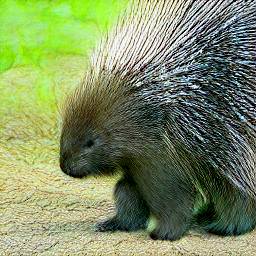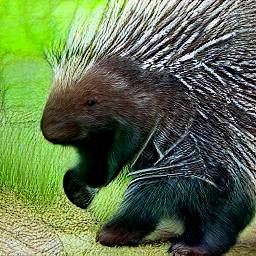 These are just normal porcupines.
Aspad Echoedmurk
Prompt: Aspad Echoedmurk was a forgotten beast. A towering humanoid composed of grime and filth. It has wings and it squirms and fidgets. Beware its deadly dust!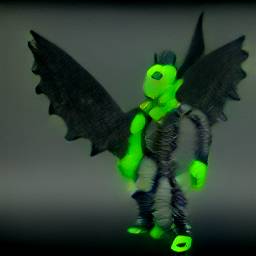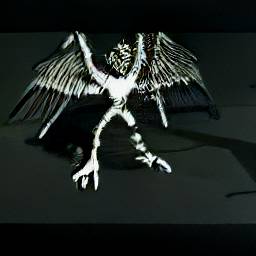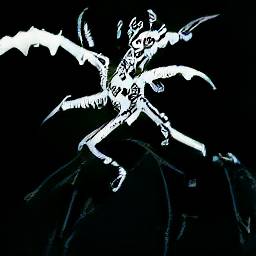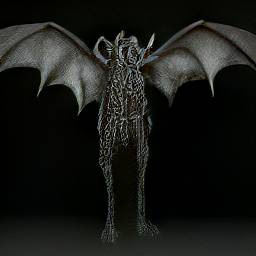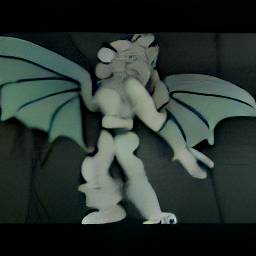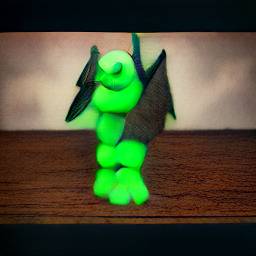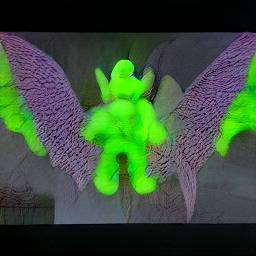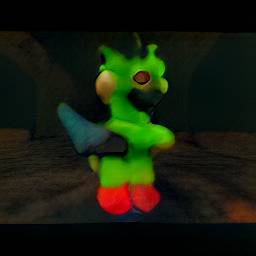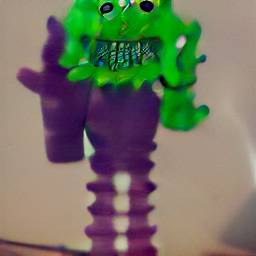 Don't know why it assumed the beast was green, but it certainly is a winged humanoid. Except for the last picture, which looks like a McDonald's Happy Meal toy. I like the second and fourth ones the most. Also interesting is that with this set of pictures it decided to use grey and black backgrounds, instead of the white in some others.
Counter-Strike
Prompt: counter-strike.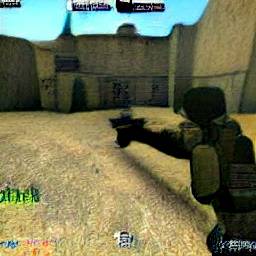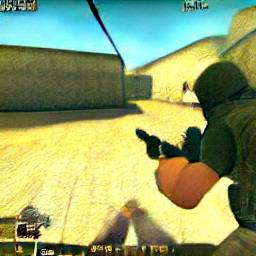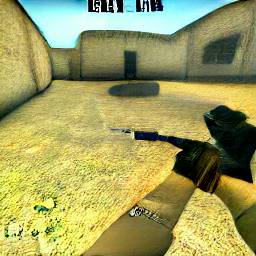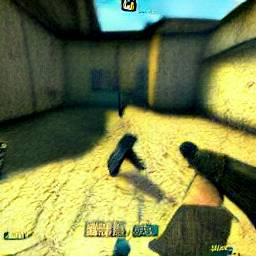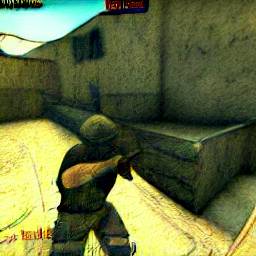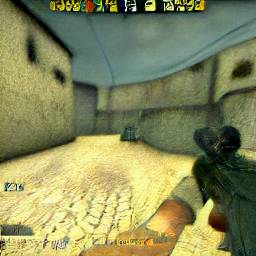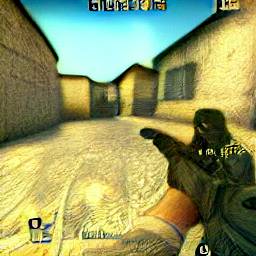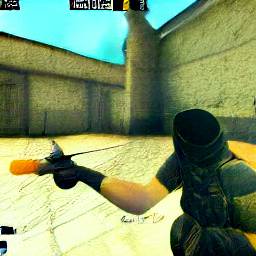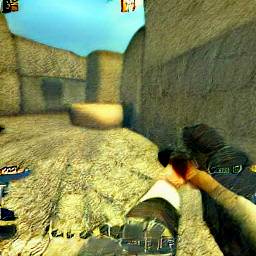 Counter-Strike looks like de_dust2, by far its most popular map. It both exactly looks like de_dust2, and not at all: I don't recognize any of these spaces actually being part of the map, but the style is spot-on. I don't know what that stuff at the top of the images are, maybe part of some popular stream layout, maybe some CS1.6 or CS:GO thing (I'm mainly familiar with CS:Source).
Chess
Prompt: chess.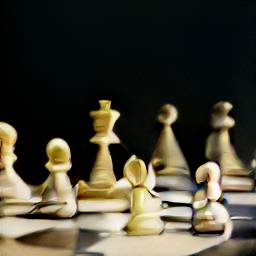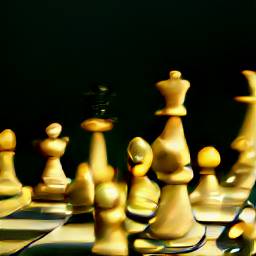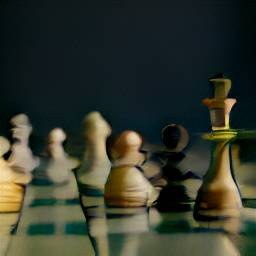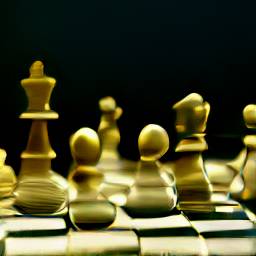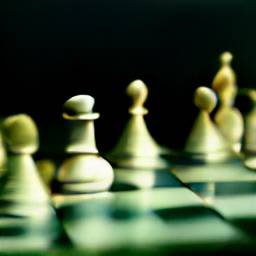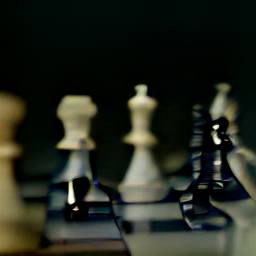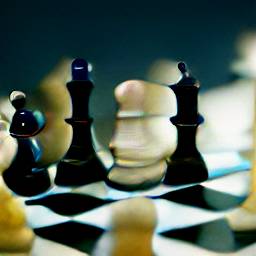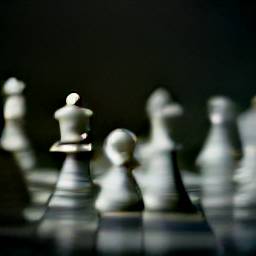 I thought the output of this one would be 2d diagrams of chess positions, but instead they're all stock images of chess sets from a low angle.
RuneScape
Prompt: runescape.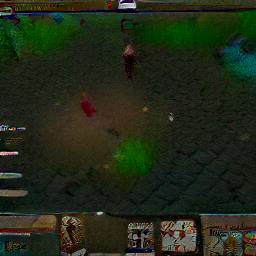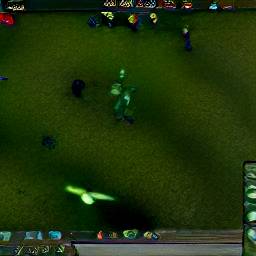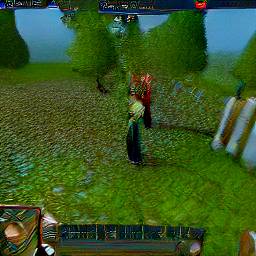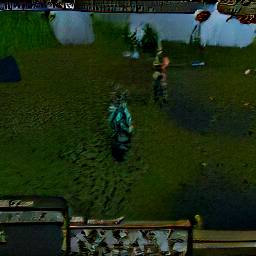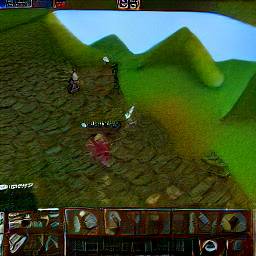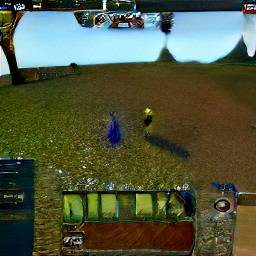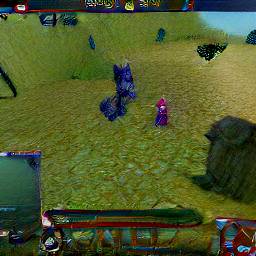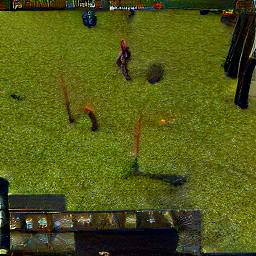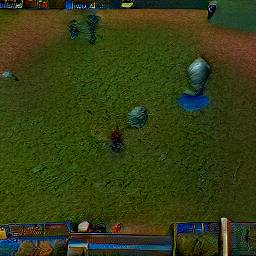 This must be modern RuneScape, rather than the old-school version, based on the interface and the textured nature of the landscape. I don't recognize any of the locations, but they look very generic anyway: cobbled path, surrounded by greenery. The players are quite small and far from the camera.
World of Warcraft
Prompt: world of warcraft.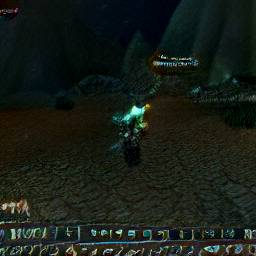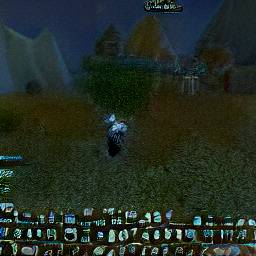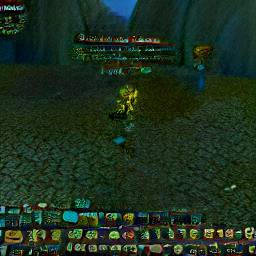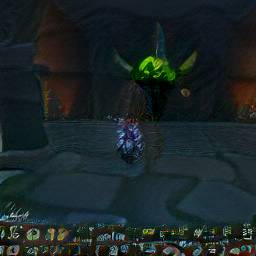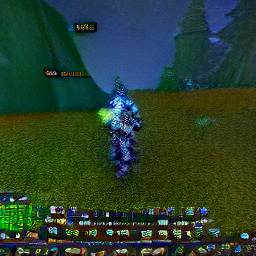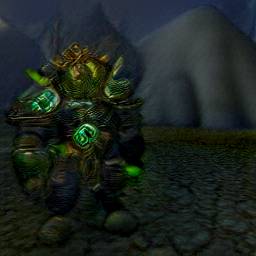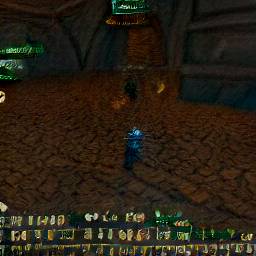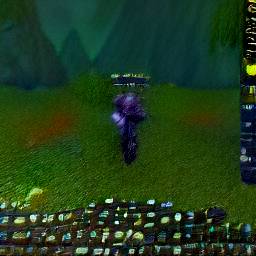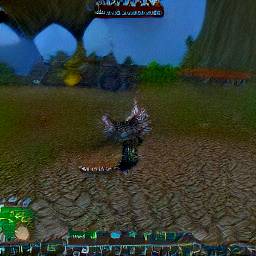 These are more varied than the other game screenshots. These players are experienced: full toolbars and a bunch of addons, in either dungeons or PvP battlegrounds. The locations are almost identifiable, and they definitely fit the World of Warcraft art style and geography. The sixth image stands out: it's a close-up, no-UI screenshot of a highly-geared Tauren character, which has a demoniac greenish aura. What also stands out is that all of the outdoor images are seemingly taken at dusk or night.
Cities in World of Warcraft
Prompt: world of warcraft capital city.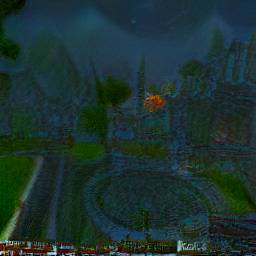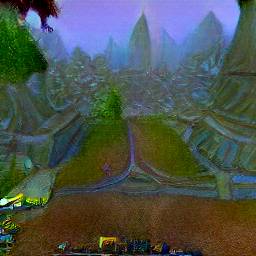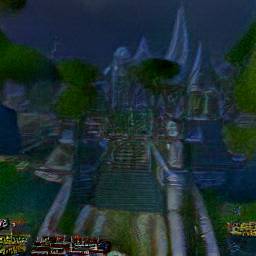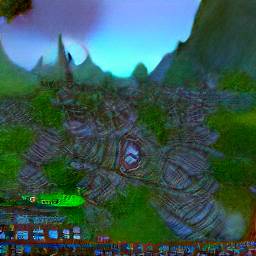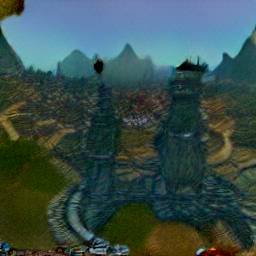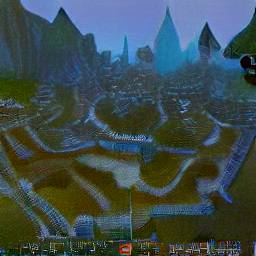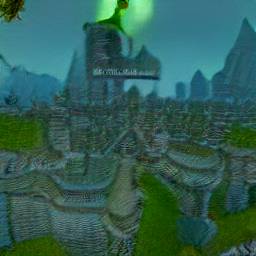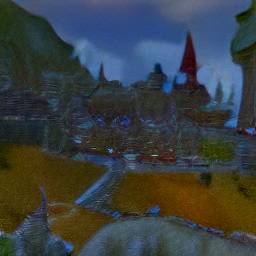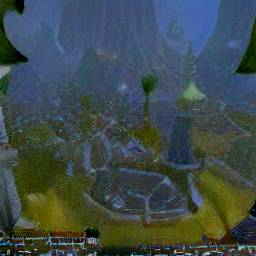 I wondered if I'd get pictures of Stormwind, Orgrimmar or Shattrath City with this prompt. Instead, these look to be completely new cityscapes, taking only inspiration from WoW. All of them are generated from a high angle, and all except the eighth contain traces of the user interface. The fourth one looks a bit like the night elf city of Darnassus, the fifth and eighth ones are kind of like the orc city of Orgrimmar (the fifth is a bit too green, though), and the rest look like various human cities, with lots of rather light stone and tall buildings.
---
Things on the computer
Linux
Prompt: linux.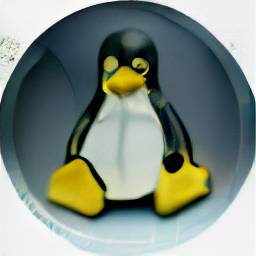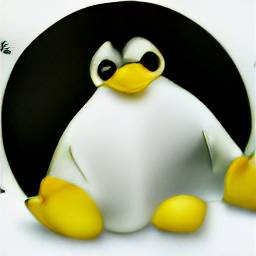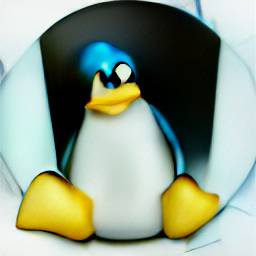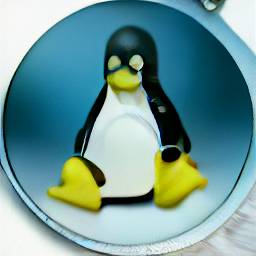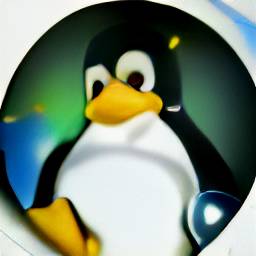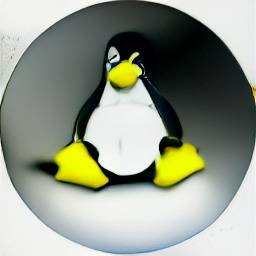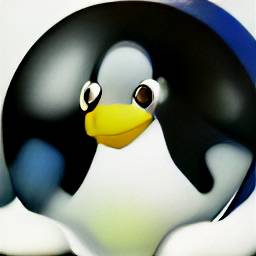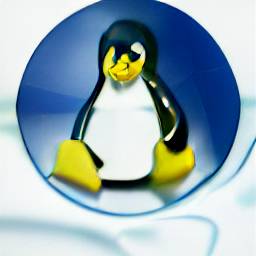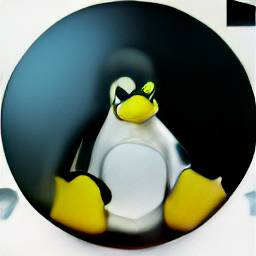 Linux is simply its mascot, Tux the penguin.
Linux hacker
Prompt: linux hacker.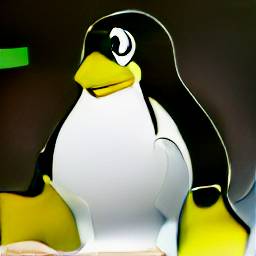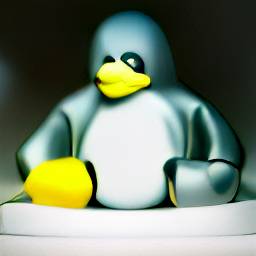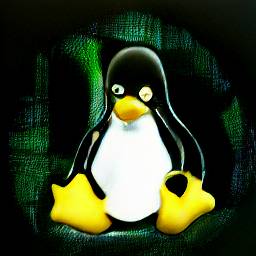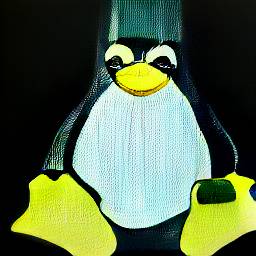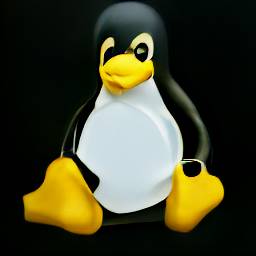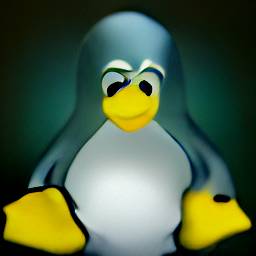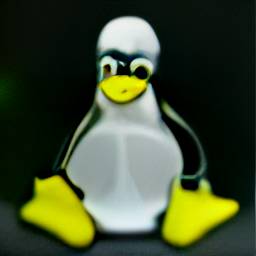 I was hoping to get pictures of people looking at screens of green text on a black background. Instead, I got Tux in the Matrix.
Internet
Prompt: internet.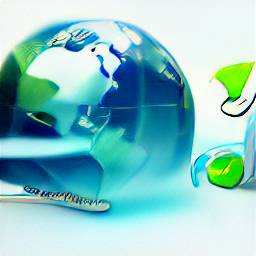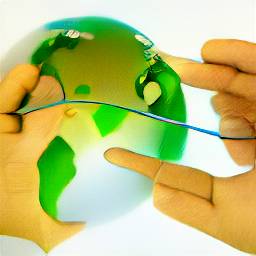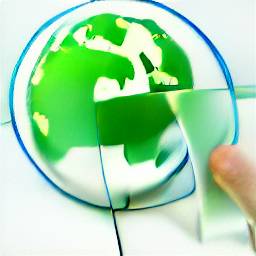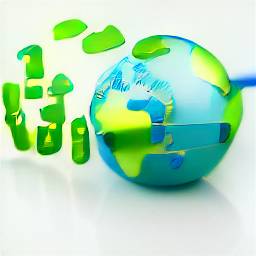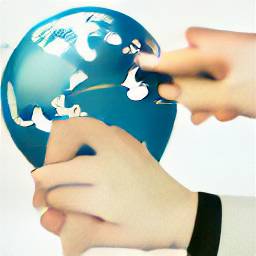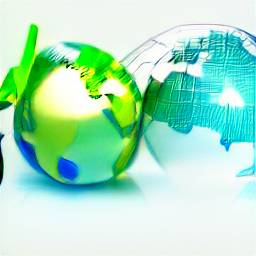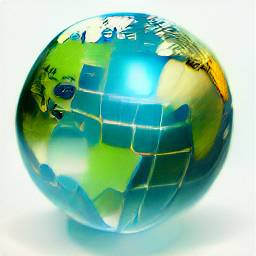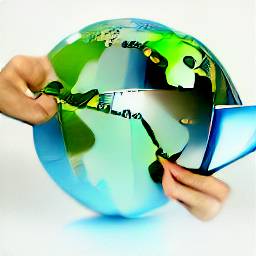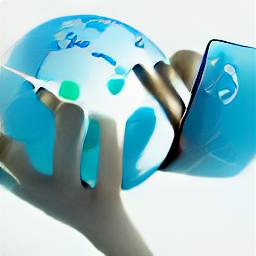 The internet is stock images of globes.
Code
Prompt: code.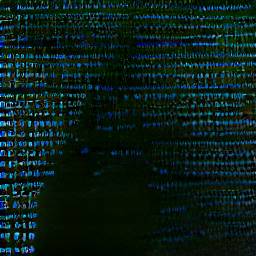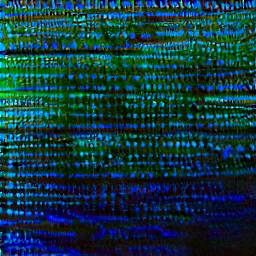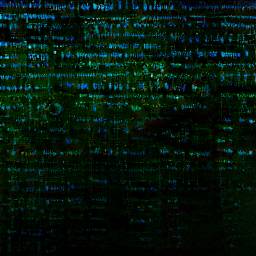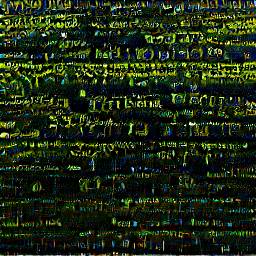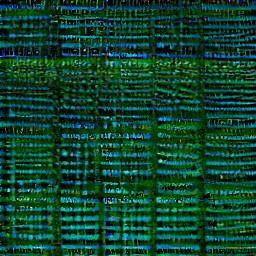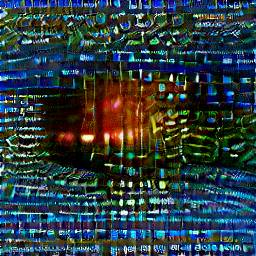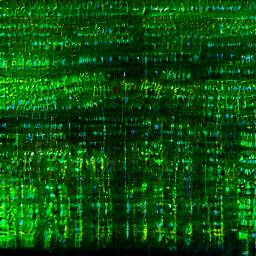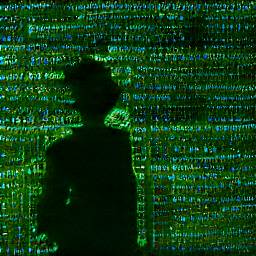 Code is what I thought Linux would look like. I don't even know how to write alt text for these pictures.
---
Abstract concepts
Truth
Prompt: truth.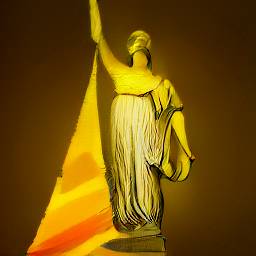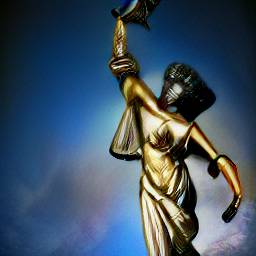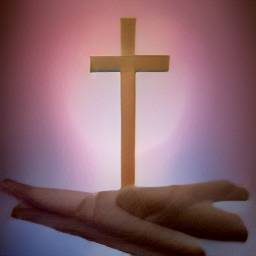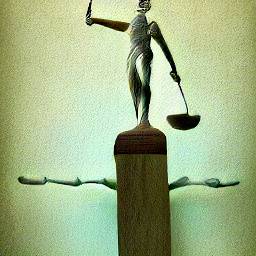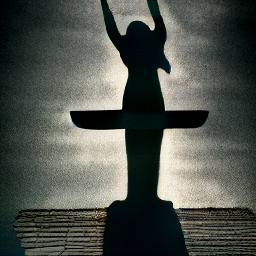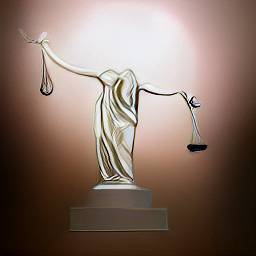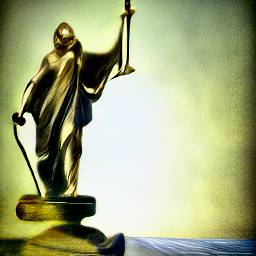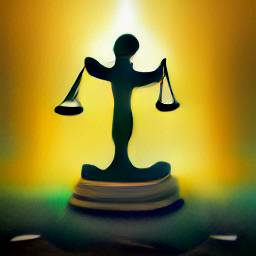 Truth is statues of female-like figures, holding scales. Truth is also a Christian cross. All of these look like stock images.
Beauty
Prompt: beauty.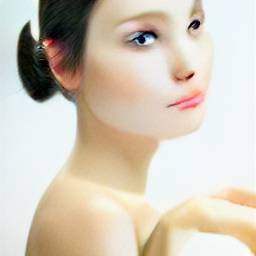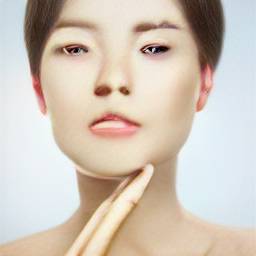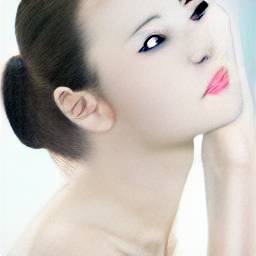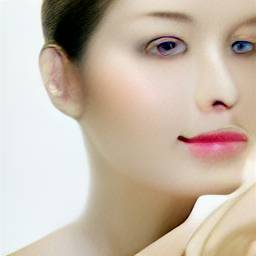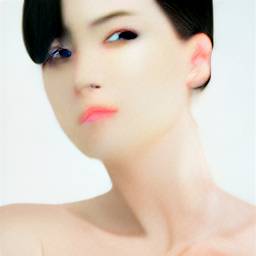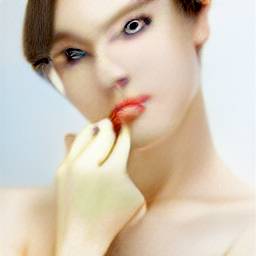 Beauty is the faces of East Asian women in make-up ads, highlighting the biases of the model and its original dataset.
Math
Prompt: math.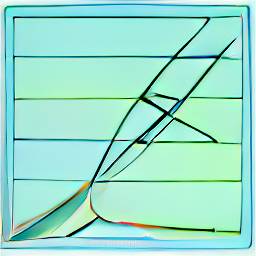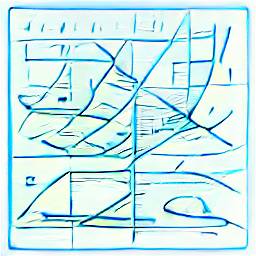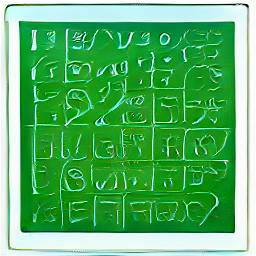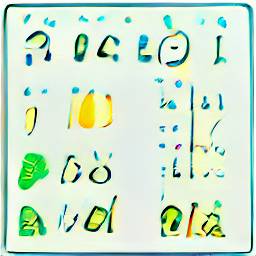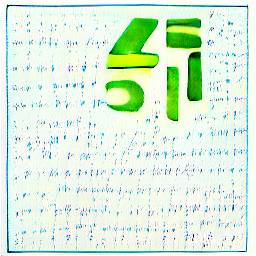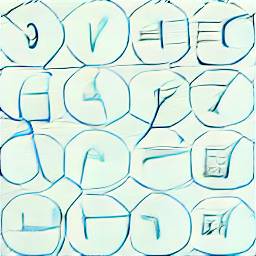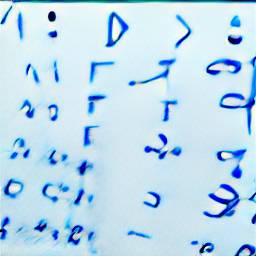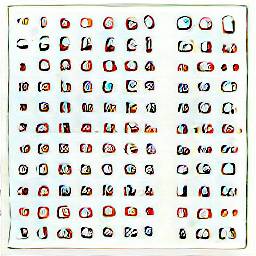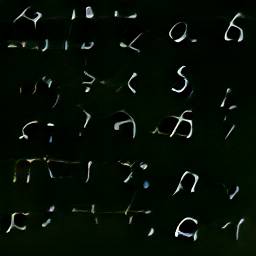 Math is writing and scribnbles on either paper or a blackboard, that might be green. Some of the writing looks like Mayan writing.
Hate
Prompt: hate.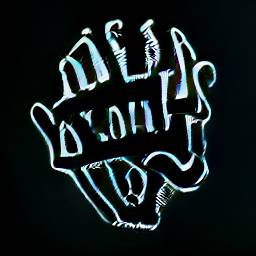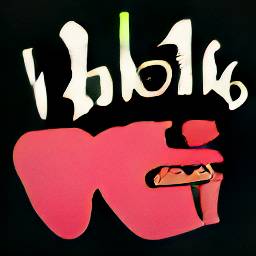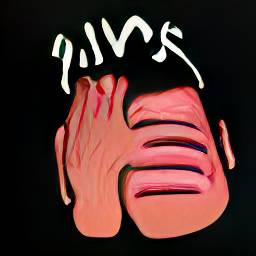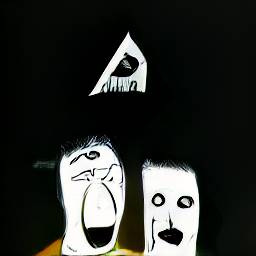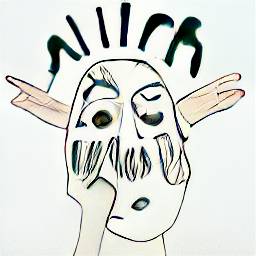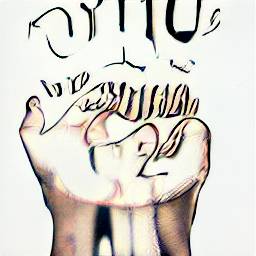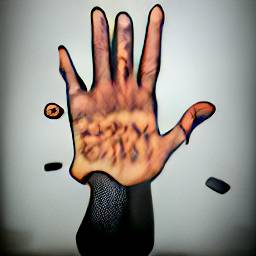 Hate is rather angry abstract art. These could almost be album covers.
Love
Prompt: love.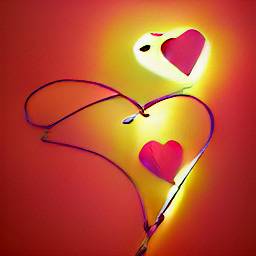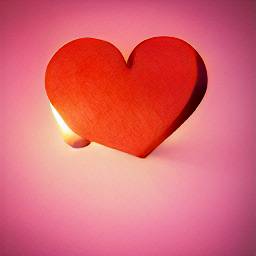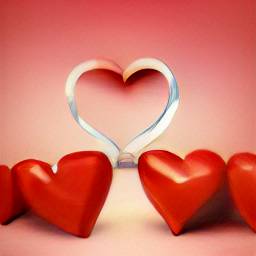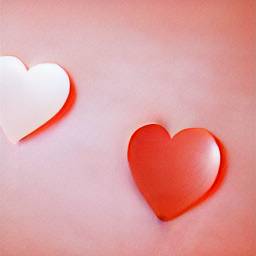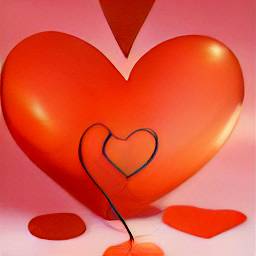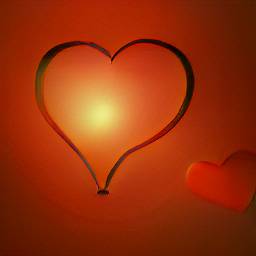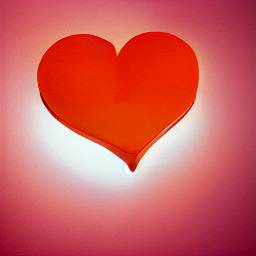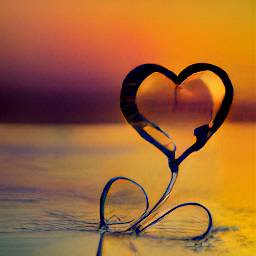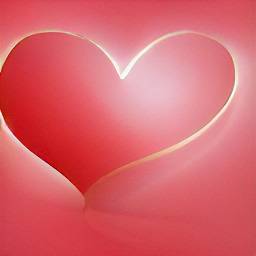 Love is just red hearts on pink backgrounds.
---
Places
Washington
Prompt: washington. The prompt is intentionally vague.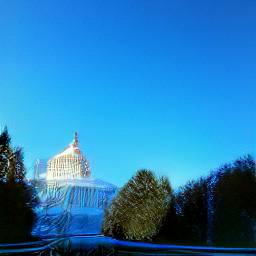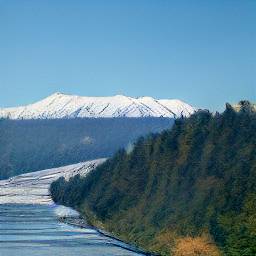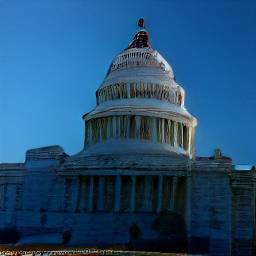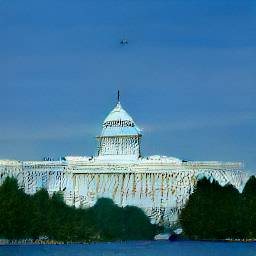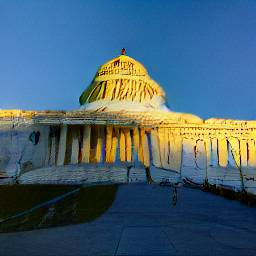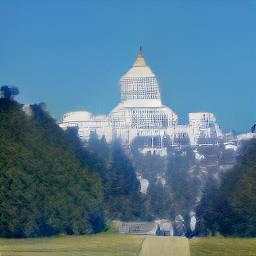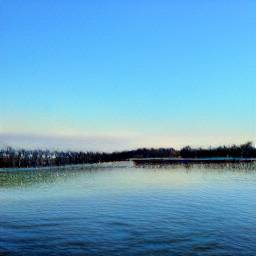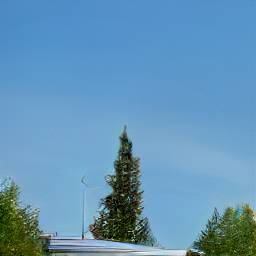 I didn't specify if I meant the state, the city of Washington DC, or the president. I got in return a mixture of both landscapes of the state of Washington, and a few pictures of the city of Washington DC, which consists entirely and only of Capitol Hill.
Tokyo
Prompt: tokyo.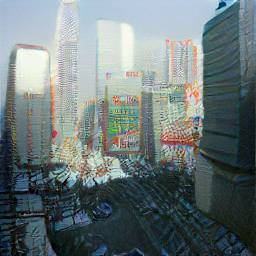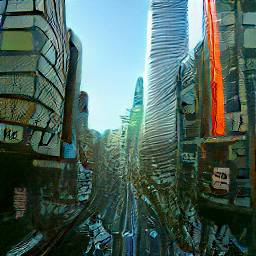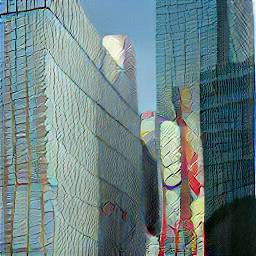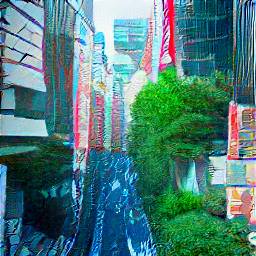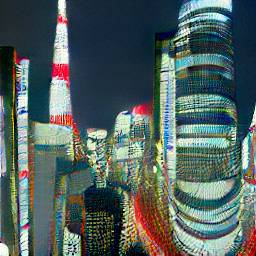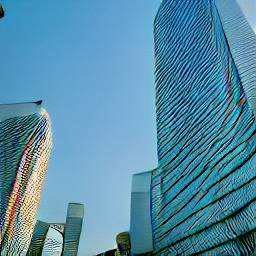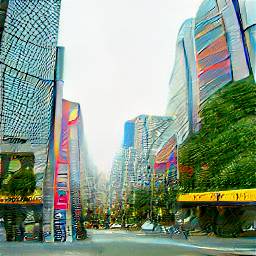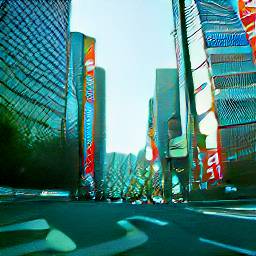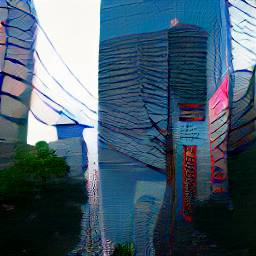 I recognize Tokyo Tower in the fifth picture, but don't recognize any of these other skyscrapers. They look plausible.
Paris
Prompt: Paris.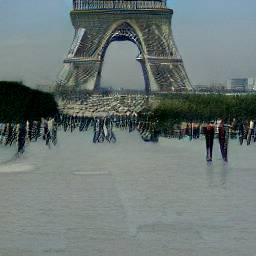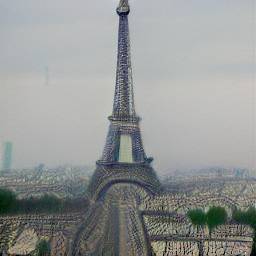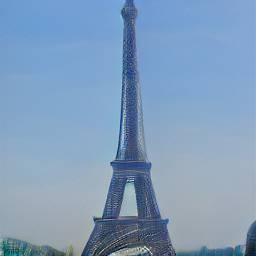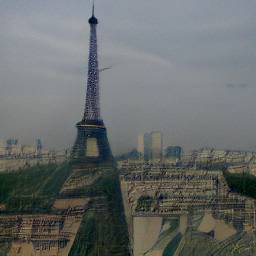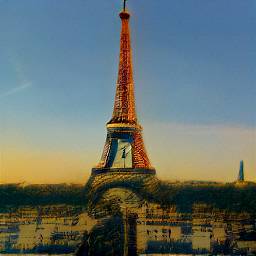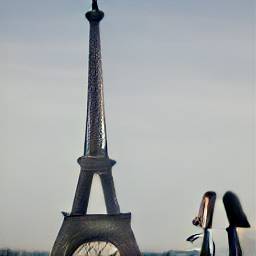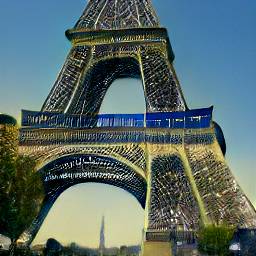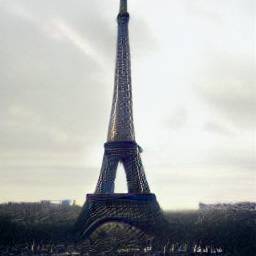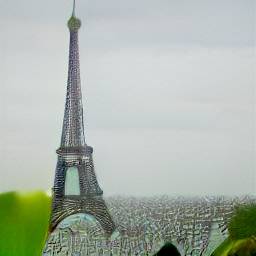 I predicted I would get nine pictures of the Eiffel Tower, which is what most tourists take a picture of. I was absolutely right. I do like that this has different lighting, instead of it just being sunny. The eighth picture looks like it imitates an early-20th-century black-and-white photo.
Helsinki
Prompt: helsinki.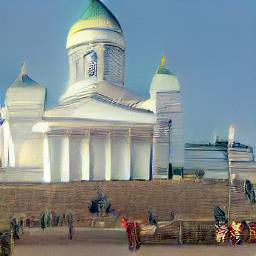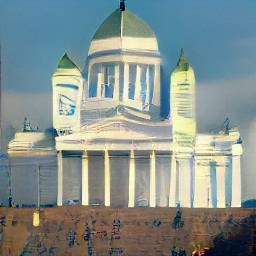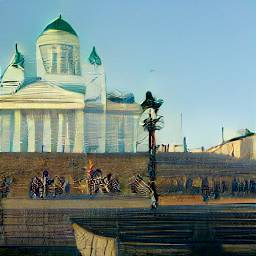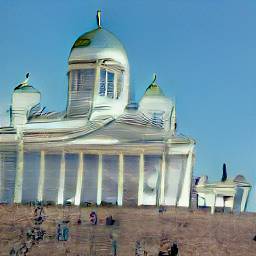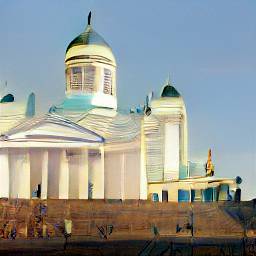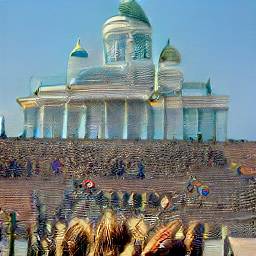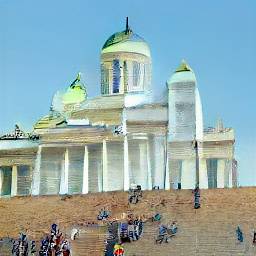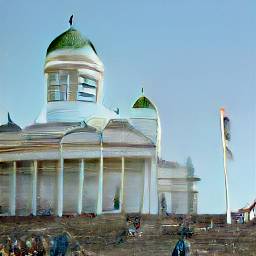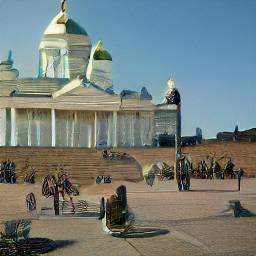 My guess was that I would get nine pictures of Helsinki Cathedral, which is what most tourists take a picture of. I was absolutely right. I didn't expect that all of them would have the same painterly style. And since the tourists only take pictures in the summer, the sky is always blue.
London
Prompt: london.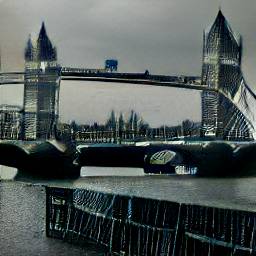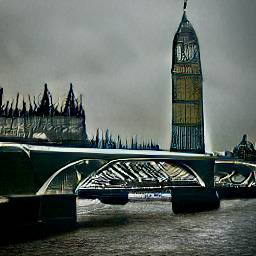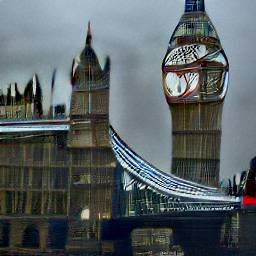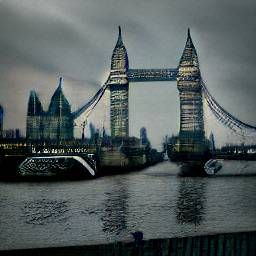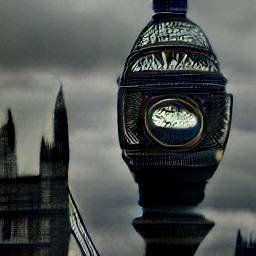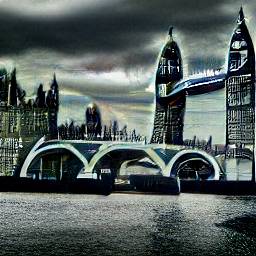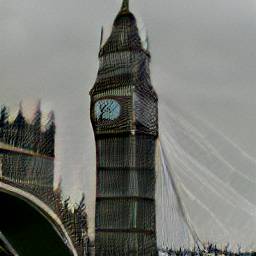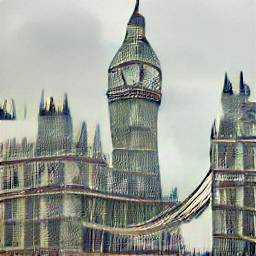 London is an improvement over other cities: it has two landmarks! Both Tower Bridge and Big Ben appear equally often. I find it pretty funny that it's always miserably cloudy in London.
Berlin
Prompt: berlin.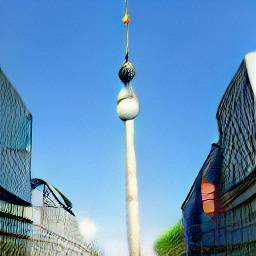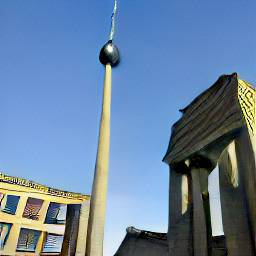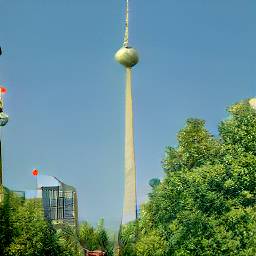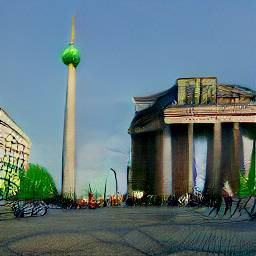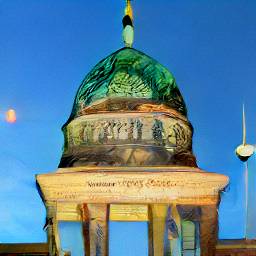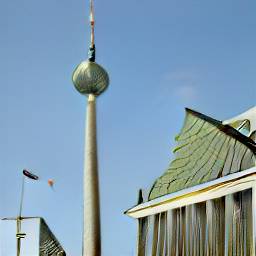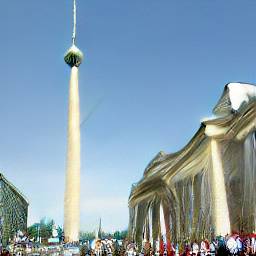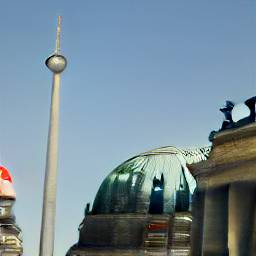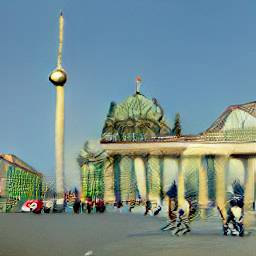 Beforehand, I didn't know what I would get. Berlin doesn't have an immediately-obvious singular tourist attraction or scene-setting sight like Paris, nor is there just a pair like in London. I could think of four main things: the Brandenburg Gate, the Reichstag building, the Holocaust memorial, and the TV tower overlooking Alexanderplatz.
The model seemed to agree with me on three of these, with the Fernsehturm being most prominent, being synthesized next to both the Brandenburger Tor and the Reichstag building. I especially like the fifth image: the Brandenburg gate, with the Reichstag's glass dome, with the TV tower in the background. The fourth image is similar, but the dome of the Reichstag building replaces the sphere of the TV tower rather than the horses of the gate. The third and eigth images also have a particularly bright red object hanging off the roof of a building – I wonder if these could be from colorized versions of Raising a Flag over the Reichstag?
---
Other stuff
An avocado in the style of Piet Mondrian
Prompt: avocado in the style of mondrian.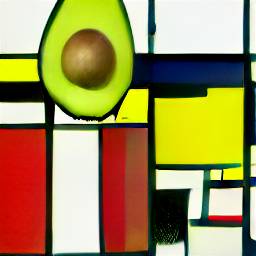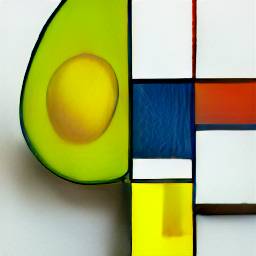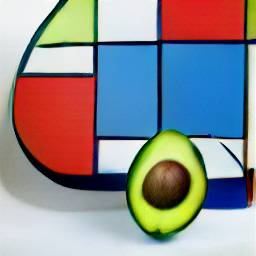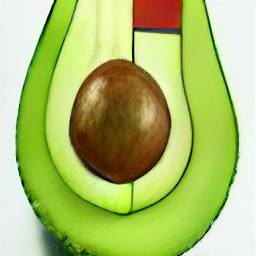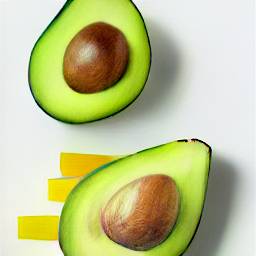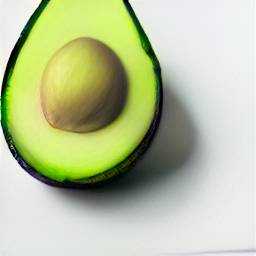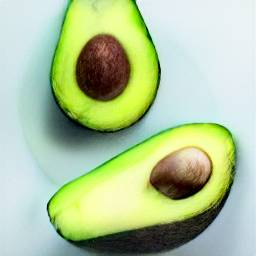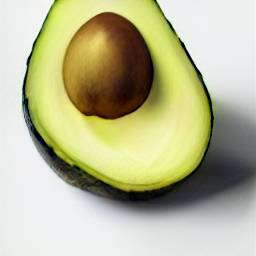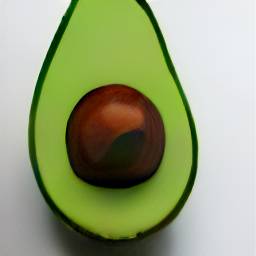 None of these are really an avocado in the style of Mondrian. It has no idea what I wanted.
Rats rotating cubes
Prompt: 3d rats rotating cubes in their minds.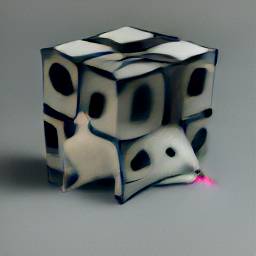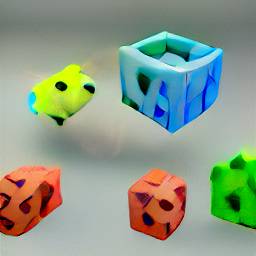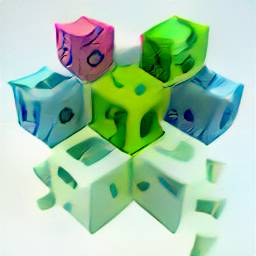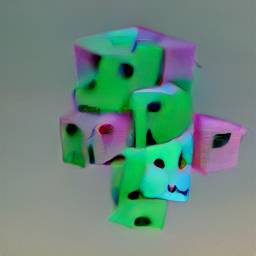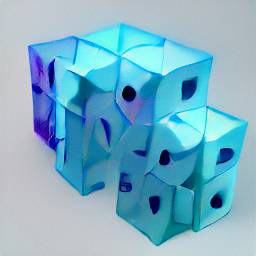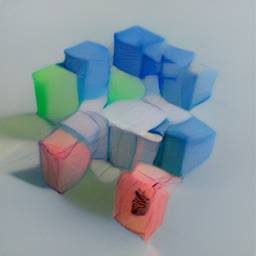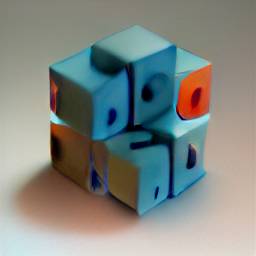 I got pretty much what I wanted. A combination of two memes: the "can you rotate a 3d cube in your mind?" meme, and the horizontally spinning rat genre of videos.
Dinosaur Comics
Prompt: dinosaur comics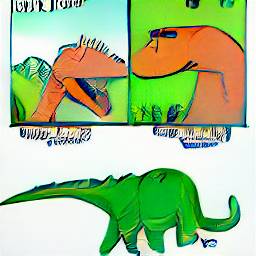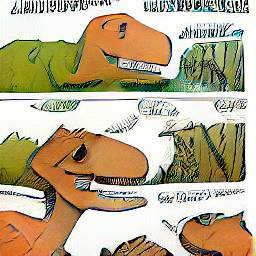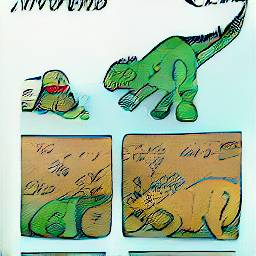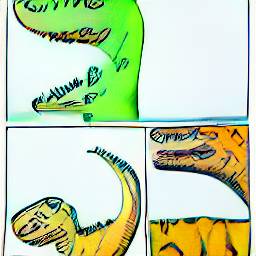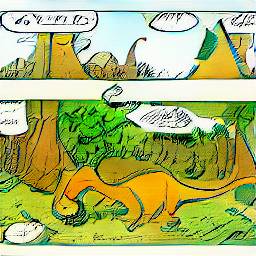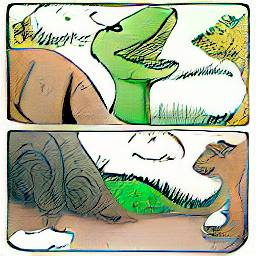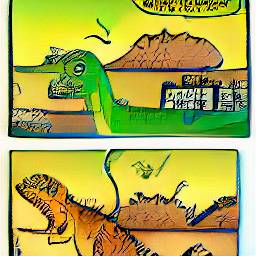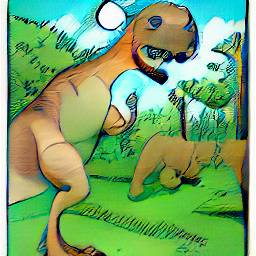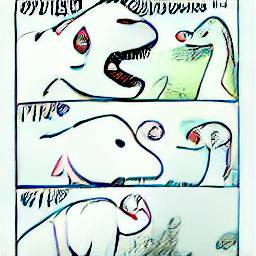 I was particularly interested by this prompt, because Dinosaur Comics (i.e. Qwantz) is special in that every single one (with a few exceptions) of its almost 4000 comics looks exactly the same, with no backgrounds, the same three characters (the green T-Rex, the orange Utahraptor, and the pale Dromiceiomimus), in the same poses.
I was very pleased to see that it recognized the different dinosaur characters, and put them in different poses and situations. The fourth image is the most like an actual comic.
---
I have thoughts on the general use and ethicality of such a system; the main gripe is the mass use of the work of others, as in, none of the source pictures were originally created by the team who built the model, it's just a huge dataset of images taken from the internet, without consent, although the law doesn't even need consent, and it can be argued that consent for your picture (whether a photo, or a drawing or a painting) of whatever to be one of n million isn't needed. Still, I have some reservations using this. Just having a bit of fun here though, while it's still available – I can foresee a future where in 20 years such a model would be far too expensive to run, available to the public. I appreciate that the authors have written about the biases and limitations of the model (archived version), and have asked people not to use it to generate bad stuff.
Created 2022-06-23, updated 2022-07-04.